So, you've purchased an electric vehicle?
Congratulations on choosing an eco-friendly mode of transportation! At JZ Electric, we're committed to helping Greater Vancouver-based electric vehicle (EV) owners enjoy a smooth sailing ownership experience through our comprehensive services—including installation and support—delivered by certified, highly skilled, and reliably punctual contractors. We're also passionate about sharing knowledge, so even if you're not a Vancouverite, we believe you'll find this blog informative and helpful.
Regional differences notwithstanding, if you live in British Columbia, you'll need to know—among other things—about the charging infrastructure available in our province.
Whether you own a commercial building or a residential property, this blog post will familiarize you with the essentials of EV charging in British Columbia. We'll address: 
types (i.e. levels) of EV charging stations

EV charging-related costs (public and home-based)

incentives available for building your own charging station

popular chargers and brand names

purchasing and installing a home-based EV charger.
Get ready to charge up your knowledge about EV charging in British Columbia!
Charging Stations Available in BC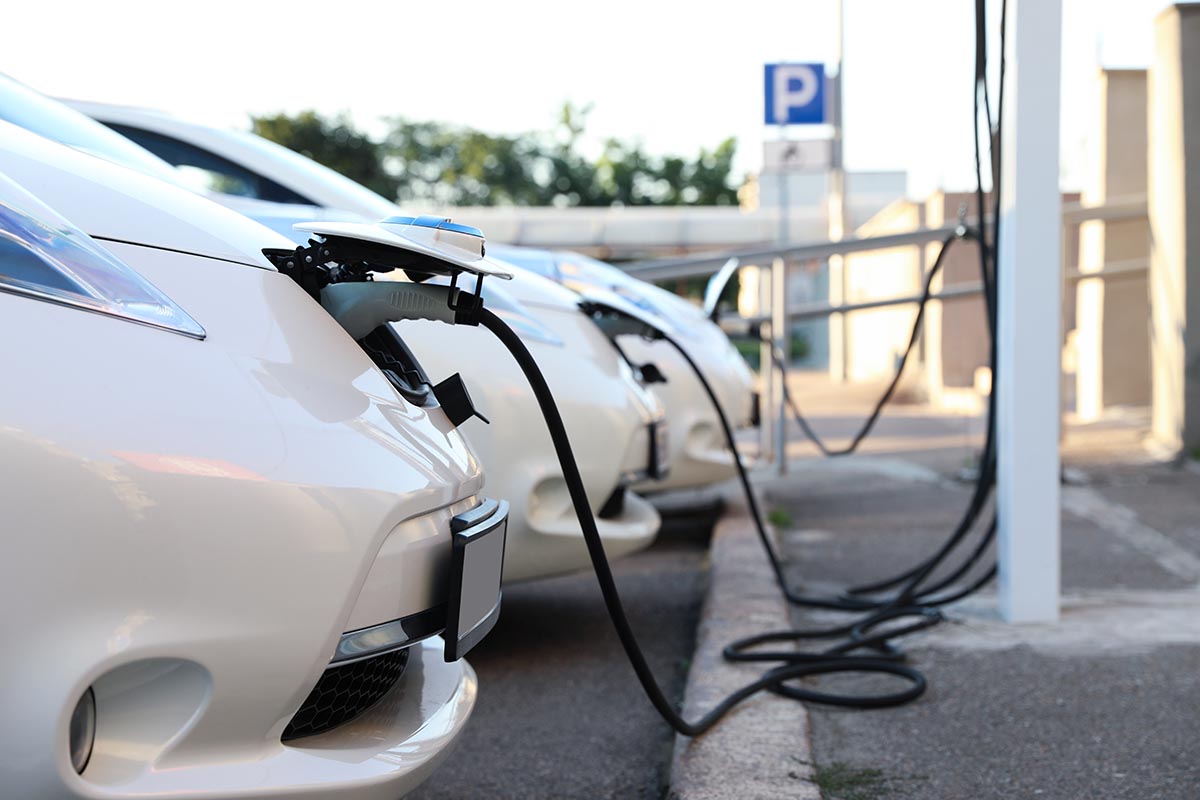 Currently, there are upwards of 2,500 EV public charging stations in BC, including over 70 equipped for DC fast charging.
Level 1: These charging stations have an output of 110-120 volts and are best suited for overnight charging and top-ups. Most electric vehicles come equipped with a Level 1 charging tool that you can plug into your household's regular power outlet.
Level 2: Level 2 charging stations output 240 volts, making them faster than Level 1. However, to install a Level 2 station, you will need to invest in a charging station and have the necessary electrical equipment to support it. In most cases, you'll need an electrical permit and professional installation. Please note that JZ Electric offers permit applications with all relevant services.
DC fast charging: This type of charging station is commonly seen on highways and rest areas, as well as at gas stations. They output over 50 kilowatts and can charge your car in less time than the other two types. However, as you'd expect, they're relatively expensive, and you'll need to use a DC-enabled charging port to benefit from them.
Charging Costs
The cost of charging an EV in British Columbia depends on electricity rates, type of charging station, and amount of electricity used. Level 1 is the least expensive option since you're only drawing power from your home's existing power supply. Level 2 and DC fast charging stations, on the other hand, are more expensive due to the additional hardware required for their operation.
It's also noteworthy that charging at peak hours may cost more, since electricity rates are higher during certain times of the day. Many of BC's Level 2 public charging stations, however, do offer free charging…A nice bonus to make your scenic road trip even more enjoyable!
Incentives for Building Your EV Charging Station
Building your EV charging station in British Columbia has its perks, including a host of government incentives. There are tax credits and grants available to encourage commercial and residential property owners to install and maintain charging stations. 
The Government of Canada's Zero-Emission Vehicle Infrastructure Program (ZEVIP) provides eligible businesses or local governments with a rebate of up to 50% of the charging station's purchase and installation costs. 
Although single-family homes don't qualify for federal funding, ZEVIP provides funding for apartment and condo buildings, as well as for workplaces, towards the purchase and installation of eligible Level 2 EV chargers.
BC Hydro, the provincial Crown corporation responsible for generating and delivering electricity across British Colombia, provides valuable information about EV charging rebates for apartment and condo buildings.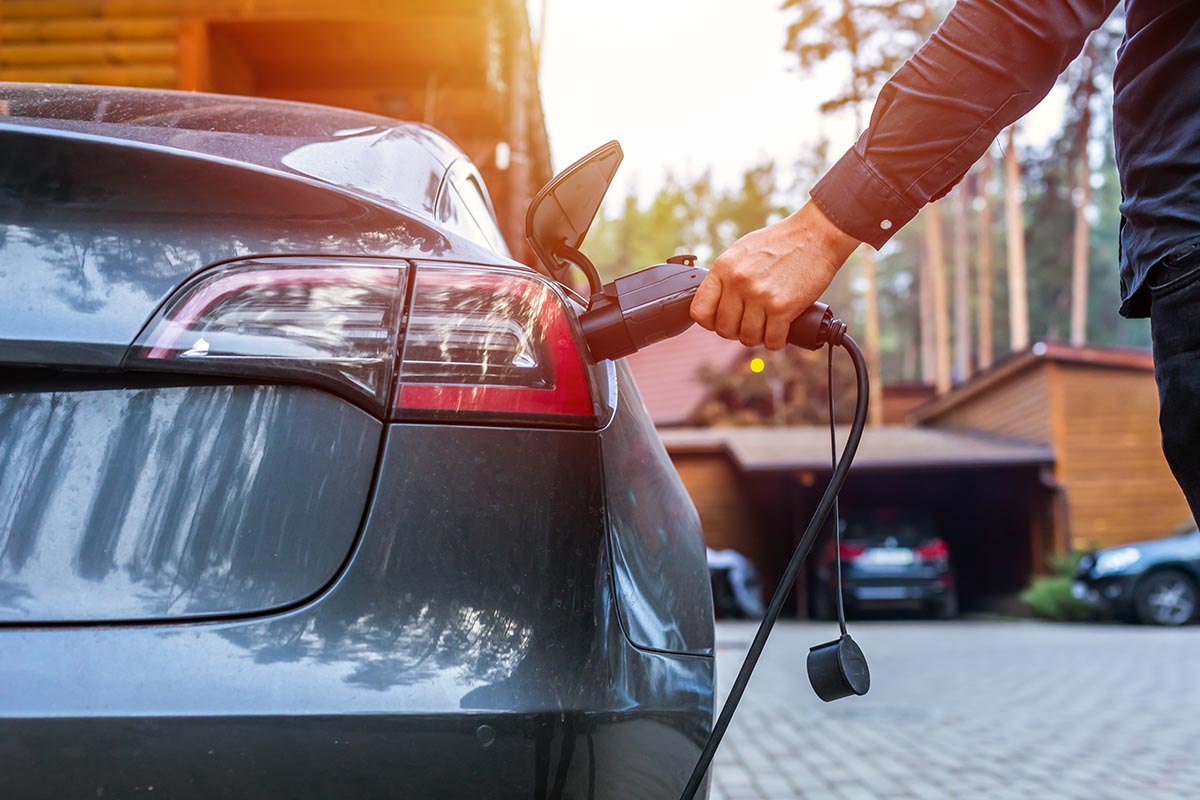 Chargers and Brands: Costs and other considerations
When it comes to choosing chargers and brands, factors to consider include charging speed, reliability, and compatibility with your electric vehicle.
As more and more manufacturers roll out products to compete in this rapidly growing market, consumers have an array of EV chargers to choose from. Some popular charger brands include Grizzl-E, Sun Country Highway, Tesla, ChargePoint Home Flex, Siemens, Flo, and Juice Box. It's always a good idea to consult with a certified electrician who can guide you based on your specific needs and requirements.
Here at JZ Electric, we strive whenever possible to meet your needs with "home-grown" products and services. To that end, we offer customers up to 20% off when they order Grizzl-E and Sun Country Highway EV chargers directly through us as an authorized reseller. Both Canadian manufacturers provide affordable, powerful, and reliable charger options.
EV charging stations for your home or business: purchase, installation, and reasons to hire a certified electrician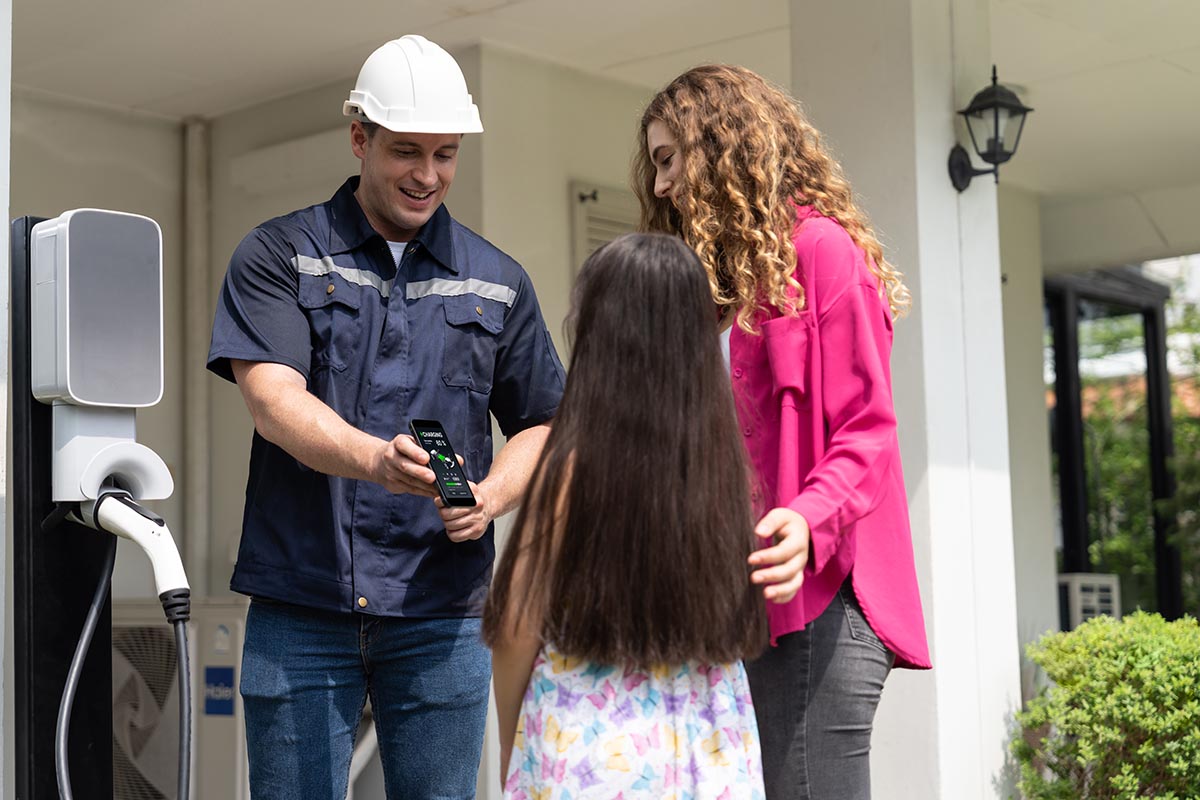 Installing a charger at home typically involves several steps. 
First, you'll need to assess your electrical panel to ensure it can handle the additional load. If your panel is too small, you may need to upgrade it to accommodate the charger. 

Next, you'll need to select and purchase the charger and any necessary accessories. 

Finally, you may need to hire a certified electrician to ensure safe and effective installation. 
In most cases, you'll want to work with an experienced professional who is knowledgeable about EV charger installations
"Electricity can be a hazard," according to electricvehicles.bcyhydro.com, a sub-site of EV-specific information provided by BC Hydro.
"If you need to do any wiring or want to install a permanent charging station on a wall, keep yourself and your family safe by getting a certified electrician to do the work," BC Hydro advises in an online article titled 5 questions to ask your EV electrician. "Consider working with an electrician who has completed the Electric Vehicle Infrastructure Training program."
What if my panel is too small?
If your electrical panel is too small to handle the additional load of an EV charger, you may need to upgrade it. Upgrading your electrical panel can involve replacing the existing panel with a larger one or adding a sub-panel to distribute the load. It's best to consult with a certified electrician who can assess your specific situation and provide the most appropriate solution.
Electrical panel upgrade alternatives
If you want a charger but don't want to upgrade your electrical panel, there are more affordable workarounds and products to consider. Load management systems, for instance, distribute the available power to different circuits, ensuring that your EV charger operates efficiently without overloading your electrical panel. These devices can be installed by a certified electrician and offer a less expensive alternative to upgrading your panel.
Some examples of EV chargers with load management capabilities include the simpleSwitch EVEMS, Emporia Level 2 EV Charger with Load Management, and NeoCharge Smart Splitter 240V. These devices offer intelligent load management solutions that allow for Level 2 EV charging without the need for an electrical panel upgrade.
It's important to note that while load management systems enable Level 2 EV charging without an upgrade, homeowners should consult with an electrician to ensure proper installation and adherence to safety guidelines as well as local regulations.
Although regulations may vary among municipalities, in the City of Vancouver you'll need an electrical permit to upgrade an existing panel or install most load management related devices. When you hire a JZ certified electrician, you can rest assured that they will obtain any permits required to perform their work.
We hope this blog post has helped you understand the rapidly evolving world of EV charging options. Electric vehicle and related technology evolve faster than the time it took to write our blog, so check this space for updates! And please don't hesitate to contact us to learn more, or to book a free site visit with one of our certified electricians. We're always on time and committed to meeting your specific needs.